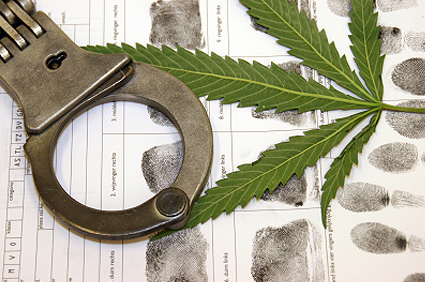 Reasons why SB 1262 sucks:
Leaving regulation to local authorities will ensure very few will be able to be licensed for cultivation and production licensing, which are currently non-existent. It will create opportunities for corruption in every local jurisdiction in the state.

The Department of Consumer Affairs is a terrible regulatory agency for a comprehensive system for cannabis. They do not even want the job, which will ensure they are hostile and limiting in their approach.

The requirements for provisional licensing will ensure most growers and producers will not be able to meet the requirements by January 1, 2015 as there are currently NO licenses for production anywhere in the state, leaving the entire program likely to fail with no licensed supply to meet the demand of dispensaries.

The destruction of the collective and cooperative model will make it difficult for patients in areas without dispensary services to access low cost medicine conveniently.

Patients cannot share medicine any more without it being a crime, unless they are licensed. Creates criminals out of nearly everyone.

Caregivers who serve more than 5 people need a license, meaning many who depend on collective providers will be without access.

Those who do not meet the rigid requirements for licensing, including needing local authorities to sign off on all grows that have operated in the shadows until now, will ensure most people producing today will be forced back to the black market…thus creating far more criminals.

Requiring all deliveries be made by two or more people is unnecessary.

All weed must be stored in a locked room, safe, or vault. This makes zero exception for retail displays or stock, meaning every time you buy cannabis a person has to go into the locked room to get it for you. This creates a security risk with every transaction.

Reporting on inventory discrepancies within 24 hours means every .5 gram that goes missing must be reported, creating an administrative nightmare.

Posting all applicants info on line puts everyone at risk, and creates a public database to be accessed by press or employers that can be used against applicants.

Edible regulations are an absolute burdensome nightmare based in fear.

Lacks protection for property owners
The bottom line is this will be an absolute disaster and decimate the current industry. It will make new cannabis criminals where there currently are none and is a desperate hail mary by groups like ASA and CCIA who beieve something is better than nothing. I support sensible regulations, but not regulations where barriers to entry are too high to include most people currently involved in the industry. This will be the beginning of the end should it pass.
I would suggest you contact your state legislators today and encourage them to not support this legislation. Fuck SB 1262. Bad for weed. Bad for California.