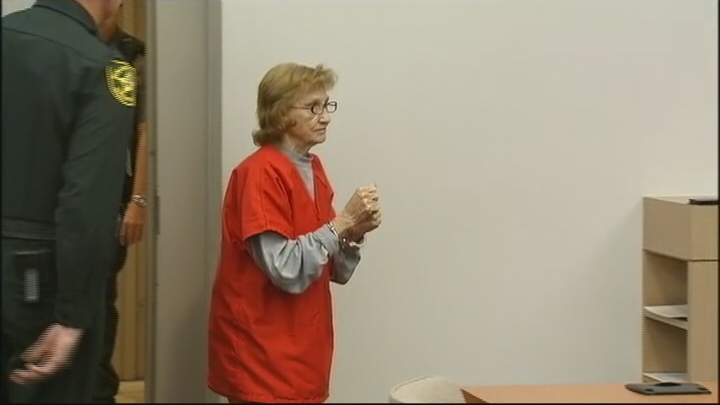 California is the new black…
It is a sad day in cannabis history when groups and organizations charged to protect patients and providers sell us down the river; but that is exactly what has been happening in Sacramento over the past few months. Americans for Safe Access, in conjunction with other supposed cannabis reform groups, lobbyists, and powerful union muscle, have been negotiating away cannabis freedom in the California capitol for months working on a bill called SB 1262 that will destroy the current cannabis industry and make criminals out of damn near everyone who doesn't have a few hundred thousand dollars laying around to comply. It is true. everything you know and love about the California cannabis scene is about to be uprooted and replaced by a bill that will ensure only the big money backers have a seat at the table.
Don't believe me? Read it for yourself. Here is the current working mock up with the proposed amendments.
SB1262.mockup.ALL_.FINAL2_.062414
And here is Americans for Safe Access Executive director Steph Sherer's ringing endorsement and admission of their undying support for this load of shit here:
ASA recognized the potential in SB 1262 early in the process. We worked with the Sen. Correa and other sponsors to significantly improve the bill, and ASA was the first in the medical cannabis field to endorse it. SB 1262 is a milestone in the medical cannabis debate in the state legislature. This is the first time that the California Police Chiefs Association and the League of California Cities have not opposed medical cannabis regulations. Having these two powerful lobby organizations standing beside patients and behind a regulatory bill is unprecedented. ASA regards this broad and influential coalition as a key strength of SB 1262, and we call on advocates and lawmakers to join us in supporting SB 1262.
To put it in simple terms, the reason you see ASA, UFCW, and other groups supporting this piece of shit is because they have LOST THE BATTLE. After years of having their collective asses handed to them in the California legislature by real lobbyists for the CA Police Chiefs Association and the California League of Cities, they have conceded the game. You don't think ASA lead man Don Duncan sold his interests in his dispensary group to Aundre Speciale and Montel's big business dispensary group and moved to Sacramento for nothing do you?
In doing so, they have literally conceded the rights and current recognized freedoms of every medical cannabis patient in California. If you don't believe me, let's go over the mock up in detail and show you how….
This proposed bill is an overwhelming disappointment in many ways and should be either edited greatly, or denied completely. It provides a very loose and dangerous framework for an industry that has organically developed over time do to inaction on the part of the California Legislature. To try and rewind history is not a fair or ethical way to implement sound regulations that provide for public safety and allow for reasonable access to cannabis.
In the declarations section it sums it up in the phrase "minimum statewide standards." What is necessary is a comprehensive statewide licensing program that allows for the many small batch producers to exist who currently are invested as providers in the current system. The way the regulations are set forth in SB-1262 will be ripe for corruption at the local level, and force small businesses out of the industry to appease the lobbying interests of the few. It makes no sense to create a bill that will make criminals out of the current activities of tens of thousands of Californians.
The biggest issue this program will face is on the production side. The bill requires that all cultivation centers register with the program by January 1, 2015 and prove they were lawfully cultivating through support of local authorities. There are ZERO licenses for the production and manufacturing of cannabis and related products ANYWHERE in California. This means virtually none of the current providers will be eligible, and dispensaries will have no supply to meet a well-established demand. All this will do is create more black market issues, as those who are providing medicine will look for alternative methods of distribution. It takes many months for local agencies to create ordinances for medical cannabis related businesses, as has been evident in nearly every licensing process in cities all over the state. It is not reasonable to expect growers and people who make products to have local support by January 1, when most operate in a fairly clandestine manner due to a lack of licensing and protection for these types of businesses. This is a direct result of no statewide direction or framework for almost 18 years of the existence of the medical cannabis program in California.
In addition, the language that attempts to severely limit who qualifies for the program is baseless, and violates key principles of the doctor patient relationship. There is very little real harm that opposition can show to justify this need for such invasive principles of patient rights where cannabis is concerned, when we allow doctors to prescribe much more dangerous medicines with lees intrusion.
Below are detailed areas I see that need to be addressed in order to make this bill even workable, though I would assume scrap it in its entirety in current form:
2525.2- the definition of "Attending Physician" limits the patient doctor relationship and does not serve the interest of the medical profession, or the patients it serves. For example, a person using cannabis for issues recommended by a Psychiatrist would not need a physical examination.
18100 (d) and (e)- The definition for dispensary is too loose. It should include the term "retail." As it is currently determined even a person "providing" a hit of a joint to a patient is considered a dispensary
18100 (f)- under "licensed processing facility" it seems to imply that a processing facility can distribute directly "to a patient with a medical marijuana recommendation" which would technically make it a dispensary too.
18101 (a)- It seems worrisome to have one executive officer appointed by the governor vs. a committee of people. Too much power makes the position ripe for corruption.
18101.1.-  making state authority subject to local control is backwards, and will create many litigation issues between cities who have established programs that make them revenue as is, and a program that is fairly implemented at the state level.
18101.1 (a)- establishing "minimum" standards falls short of what is necessary by the state on this program. In 1996, Californians voted for Prop 215, which included "To encourage the federal and state governments to implement a plan for the safe and affordable distribution of marijuana to all patients in medical need of marijuana." The way this program is being set up will neither be safe, due to its lack of real authority and vision at the state level and the willingness to allow smaller corruptible local forces to set the rules, nor affordable, due to it cumbersome cost structure and intolerance of small batch producers.
18101.1 (d)- once again, making the entire program "subject to local ordinances" will prove to be the downfall of the medical cannabis program envisioned in SB 1262
18101.1 (l)- redundant.
18101.2 (a)- The word "provide" is EXTEMELY PROBLEMATIC here, as the way it is worded, "a person shall not sell or provide marijuana other than at a licensed dispensing facility" literally makes sharing your medicine with a fellow patient a crime. One of the healing properties of cannabis is also the psycho-social therapy of building a community and support network. It is common for patients to share cannabis medicines with one another, and it makes no sense to outlaw any transfer of medicine between qualified patients, thus creating criminal behaviors unintended by these regulations.
18101.2 (b)- The licensed cultivation site will be problematic upon start up and will leave most of the established industry without any product to dispense until local ordinances and authorities can create new programs for those. There are no licensed production facilities in the state to this date in any local jurisdiction anywhere.
18101.2 (c)- The same goes for "licensed processing facilities." It is unclear if any jurisdiction will even authorize this at this point.
18101.2 (e)- The requirement of a "certified testing facility" is a neat idea, but there are none licensed at the state level for cannabis, and standards and processes have not been developed. The bill charges for those standards to be developed, but until they are, it leaves a donut hole in which places will be able to get certified.
18101.2 (f) (8)(A)- "moral turpitude" should be defined here.
18101.2 (f) (11)- This is an area that needs MUCH MORE definition. It is unclear what "drug trafficking" means in this context. Is a person caught with a few ounces in college considered a drug trafficker? It says the Bureau "MAY" deny a license based on past criminal conviction if the crime was substantially related to the qualifications, functions, or duties of the business…" In this context, where does that leave a person who was arrested for cultivating or producing cannabis? Technically it is what the license is being given for, so wouldn't that make the person potentially an expert that was caught in a time of unclear and unjust laws, which are now the actual business being licensed?
18101.2 (h)- THIS IS A BIG ONE. Why would they limit the ability of a company that dispenses or processes medicine to provide a more closed-loop system by cultivating their own medicine? Why would they force a company that is concerned with processing different types of medicine be beholden to outside cultivators who may not produce the type of medicine in the correct conditions that are needed for a certain product? It also limits supply greatly, and will result in a homogenized market of licensed production medicine for patients to use, thus resulting in them going elsewhere (black market) for medicines that used to be readily available.
18101.3- January 1, 2015 will be way too fast for any cultivation or production provisional licenses, thus shutting down the entire program.
18101.3 (a)(1)- "limited immunity under local law" should be spelled out and referencing Measure D is unnecessary and reeks of union and ASA corruption charges to me.
18101.3 (2)- the part about "during that six month prior to January 1, 2015 the applicant was regularly cultivating or distributing medical marijuana collectively or cooperatively in full compliance…" is a deal breaker and will result in a nightmare of law enforcement and clashes with local city government in absence of a robust cultivation licensing system with the state.
18101.3 (b)- $8,000 is a lot per applicant. I would like to see how the "actual cost" is determined from processing some paperwork, as there are no real life state inspections listed here anywhere. The limited testing done by the bureau would never reach these numbers over a year.
18101.35 (a)- It is unclear if the program is actually valid during the "provisional" or "standard" licensing process. When is it that dispensaries can only get medicine from licensed cultivators and processors? Jan. 1, 2015 or July 1, 2016? If the first, it is too soon, and if it is the latter, then it the provisional licenses seem irrelevant.
18102(b)- Why did they remove "through the cultivation." It makes no sense to keep all licensing separate. What other industry requires that?
18106(a)(5)- The development and implementation of standards will take a while and will be challenged in litigation for sure.
18106(c)(7)- "tend to create a law enforcement problem" is vague and too open for interpretation. The entire process for determining high crime areas is subject to major scrutiny, and also may conflict with most local zoning ordinances, as they have zoned most to the higher crime areas.
18108.8- Does this say that testing can only be done by processing or cultivation licensees and not dispensaries?
18113(a)- This passage cements that a person sharing cannabis with another patient is indeed a criminal now
18113(b)- In what other field re caregivers limited to 5? Hospice? No…
11658(e)- Representative Sample is convoluted. Is it each batch or each shipment? And this would insinuate testing at the dispensary level, which was not allowed previously
111662- "unadulterated food product" is not correct. It should be treated as a medicinal food or supplement.
111662(a)- many drug products require refrigeration. It is unclear what problem this tries to solve, and certainly limits a patient's choice in what might work for them. If it is not required to be refrigerated, can it anyway?
111662(d)- What is a single serving size? Every patient is relatively different in consumption needs. Each product is different in how they affect a patient. This is very slippery language that should either be defined clearly, or dealt with differently
111662(e)- "maximum potency standards" is defined by who? What scientific studies will back up these claims? Hot button topic and ripe for litigation I am sure.
111662(f)(1)- "attractive to children" needs to be defined. What does that mean exactly? What is not attractive to children?
111662(g)- Photos of any kind? Pictures of any food, even in a logo?
111662(h)- the Snickerdoodle reference is actually the craziest part of this, as Snickerdoodles are an actual specific recipe of cookie that contain cream of tar tar in addition to cinnamon. Silly deal here.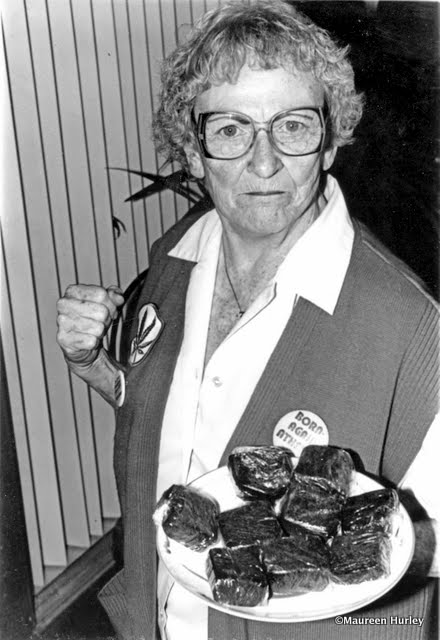 Feel free to print out the mock up version and reference the sections for more clarity on what I see as major problems with this bill.
So how did we get here? Why would a group like ASA who has claimed to have the interest of patients and providers at the core of their mission, absolutely sell us all out for this bullshit bill? The answer is obvious…. Money.
To be clear, ASA shitcanned and sabotaged a much more reasonable effort put up by Tom Ammiano called AB1894 because they did not want the Department of Alcoholic Beverage Control (ABC) to write and enforce regulations for commercial medical cannabis activity statewide.
Why? Because that obviously pushes the industry rapidly in the direction of adult use legalization, and that is terrible for the bottom line of an organization that gains most of their revenue selling the world a bag of medical bullshit. It is not that there is not a true and moral mission for medical cannabis. It is that a lot of the industry in its current form does not reflect the true medical aspects of our society. ASA wants their cake and they would like to eat it too. They have spent years taking money from patients and dispensaries to supposedly defend their rights, but a couple years back it seems their major funding sources changed and they have been working to limit access…not improve it. They should change their name to Americans for Less Access because that is exactly what they have been fighting for. Well…not fighting. Bending over and making major concessions to bolster their political connections is more like it.
The entire deal reeks of fraud and corruption. It was not surprising to hear that Senator Leland Yee was arrested on corruption charges from an investigation put forth by the FBI where Lee took money to create more cumbersome regulations that benefited the people he was taking the money from. Those folks just happened to be undercover FBI agents. Here is an exerpt to get a better idea:
An undercover FBI agent posing as a medical marijuana supplier met with state Sen. Leland Yee in Sacramento in June and, according to the FBI's transcript of a secret tape recording, said he was willing to make campaign contributions in exchange for support of legislation.

When the purported medical marijuana supplier offered to contribute $10,000 to $15,000 to Yee's secretary of state campaign in May 2013 and sought help with legislation, Yee told a government informant, according to the FBI affidavit, that he played by the rules and couldn't take money for himself. But he said he would be willing to help those who helped him get elected – a "long-term investment," as he described it to an aide.
Believe that Yee is not alone and believe that there ARE big money interest manipulating this game from inside and out. While it is illegal for public officials to take this kind of money, it is certainly not illegal for organizations like ASA to take it to do the bidding of the few. They began this shit in 2012 at least, working to undermine any legalization initiative put forth by threatening to put their own medical initiative on the ballot, swearing they had the money to do it, but producing nothing in the end but running the clock out on all other efforts.
They have also worked to undermine Ammiano's efforts at all costs because they know that the ABC controlling cannabis will remove it from their health bubble and advance the cause of adult use legalization for all, a mission they have continued to not support and side step for years. Here are some pieces I wrote about it about a year ago called Regulate Cali medical Weed like Booze, Learning When to Say Yes, and Out of the Frying Pan. I even called the "much stricter bill coming out of the senate." you are welcome. Some day you assholes will start listening to me on this stuff.
But make no doubt about it…. ASA is not your friend and neither are their coalition of the willing to fuck you over to save themselves. I am ultimately disappointed to see groups like ASA supporting and promoting a bill that literally makes everyone in California besides a select few criminals again.
I am not even sure where the real problem is? What are we trying to fix here? It would seem that every day tens of thousands of Californians have access to safe and effective medicines in clean and professional environments. If anything, the issue is not enough access in areas that continue to fight it, and SB 1262 cements their rights to keep doing that.
The biggest issue is that this bill requires everyone who produces cannabis, growing or products, must be licensed by the end of the year and in order to do so you must have support from your local city or county. Since there are ZERO production licenses or regulatory models anywhere in the state it will create chaos and a scenario so ripe for corruption that I would say no less than a dozen public officials are brought up on racketeering and pay-to-play charges before it is said and done. Every grower with a few hundred grand buried in the hills will be bribing their local city council person and county supervisor to allow them to continue to exist. This should be a lot of fun to watch unfold.
So what can we do about it? You can start by raising hell with your state legislators.
To make it easy, we will just use ASA's fancy web portal to contact them directly. Just click HERE to get directed there and follow the easy instructions below. Direct link: http://org.salsalabs.com/o/182/p/dia/action/public/?action_KEY=13363)
INSTRUCTIONS:
Enter your zip code and address

Call the people who are listed as your representative
Erase the subject line of the message and replace with VOTE NO ON SB 1262
Erase the"your letter" are and replace with something like the following: "I am writing to ask you to oppose bill SB 1262, which will make criminals out of nearly every medical cannabis patient and provider in California. This ill-devised plan does nothing to increase public safety and creates a program that is ripe for political corruption at the local level. It is a pay-to-play devised program that only benefits the wealthy and well-connected and tramples the rights of every patient in the State. A vote in favor of this effort will be a vote for increased criminal actions against qualified patients and providers, and will increase law enforcement budgets across the state by adding further confusion and unnecessary restrictions to a program that has struggled since its inception. While there is a need for some regulatory control by the State of California, this effort does not do that, giving most power to local authorities and disregarding the state's responsibility to provide a program for safe and affordable access as voted on by the people of California in 1996 when the  Compassionate Use Act passed. Thank you for your time and consideration on this important matter. I would appreciate your vote denying passage of this severely flawed legislative effort."
Fill out your personal information and click "send this message"
It may be too little too late at this point, as SB 1262 seems to be sailing towards passage at this point. This latest version will be snuck through as amendments and ratified within days, so it is imperative that you act now. I am completely baffled at the people who support this effort and will let each and everyone of them know that they are now officially on my shit list. Welcome to the show. You will notice not many have the courage to admit that they are a part of this shit show, but the list is deep. More to come on each and every one of the snakes who have helped get this piece of shit bill this far.
It is gonna be a fun summer. Selah.