If prohibition isn't completely over yet, don't blame me. It is not me. It is YOU.
I like to think I can end prohibition by myself if I work hard enough, but I cannot. I have tried. I have spent more hours working on it than I like to admit, and we still see the slow wheels of progress moving. It is happening. Progress continues, but it is not enough. We must do more. All of us have got to get moving if we really want this to end now.
This is not meant to disparage others, and make it seem like I am doing the work and others are not. Far from it. There are actually a lot of people giving their hard work and energy to the cause, and I am deeply grateful for them.
But there is also a contingency of folks who are just standing around waiting for everyone else to do the work for them, and who want to call themselves an "activist" with little or no real action to show for it. YOU know who YOU are. YOU are the loser who doesn't have the time or money to give to the cause when it is needed, but shows up for all of the victory parades and parties like clockwork. YOU are the asshole who likes to look down his nose at another person's effort and say how much better they would have done this or that. YOU are the lazy bastard who never writes a letter, calls anyone, or does anything to advance the conversation; but then wants to take all of the credit for those who did actually take the time out of their life to make a difference. And there are plenty of YOU . Swing a dead cat around and you are bound to hit one.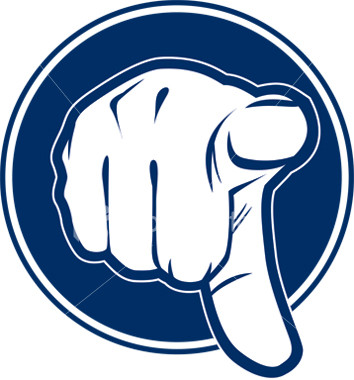 There will always be the 80/20 rule. Twenty percent of the people in this movement do eighty percent of the work and give eighty percent of the resources. A lot of folks are just along for the magic carpet ride. They have no real intention of getting off of their asses or breaking bread for this cause. They just want to feel like they are a part of the "movement" without doing anything to actually make it move. They are energy suckers for the most part who will eat all of the free food, smoke all of the free weed, and go home to being the same selfish losers they were. It is human nature, but not one that I want to be associated with.
You think we do not see you either. You think you can dip in and out without being detected, and have your weed cake and eat it too. But I see you. I see you working the system for personal gain. I see you hitching your wagon to our star and telling everyone it is your star too. Enjoy the ride for now because you are in for a rude awakening. It is going to be funny when I expose you as a fraud in front of everyone…but just keep hanging on tight. It could get a little bumpy around the turns.
What I really love are the folks who are not just lazy, but financially motivated. Those who play activist on the weekends as a business opportunity for their networking possibilities are the worst. Nothing is sadder than a person motivated by nothing more than money pretending that they really give a shit about weed. It is so plastic and fake at times that I actually want to kick people in their shins for shits and giggles. These wannabe moguls try to camouflage themselves among the group; but they are so obviously just money hungry whores who are looking for acceptance so that they can eat your young when you are not looking. Do not be fooled by the wolves in wook gear. They are the enemy within.
We have a lot of work to do, and there is no question that we are surrounded by folks who have zero intention of doing any of it. These assholes will be there to collect the spoils though. Believe that.
I am not saying I am perfect. Not at all. I have a lot that I could do better. I can be more effective and I will. Speaking of, I need to write letters to POWs. That is one area I am lacking for sure. I am going to get that done this week. I know where my shortcomings are, and I work to overcome them. But it is work…and it is hard work. At times, my wife and kids think I am crazy and obsessed because I focus on this issue so much. Maybe they are right. Maybe I am. But I am compelled to see this through to the end. I am in too deep at this point to ever turn back.
Just know I am watching you. I see you in the midst of the action doing nothing and taking all of the glory. I see you preparing for your victory dance for everyone else's hard work. I will be there to greet you, and if you are lucky, you might get a pie in the face before this is all said and done. So you have that going for you, which is nice.
Or…..you might want to just do the work and begin to make a difference. It is not as hard as you think. Instead of creeping in for some credit for everyone else's hard work, how about you do some of your own work for once? We are waiting. We have been waiting a long time. You talk a big game, now do the work.
I will continue to do the work regardless. But the next time you think of messaging me and stating "Why don't you do this (enter hairbrained activist scheme)?", why don't you just do it your damn self and do it well? I assure you I have a plate full of shit to do over here. Feel free to reach in your own pocket and put your money where your mouth is every once in a while too, ya cheap bastard. It is your turn already. Quit thinking we all are going to cover you.
This is all of our responsibility, and I for one am tired of doing the work, only for some other asshiole who has done little to nothing taking the credit for it. I will begin to point you out and make a spectacle of you. I am over it. It is not me. It is YOU.
Do the work, or get out of the way of those who do. Thanks……Management.