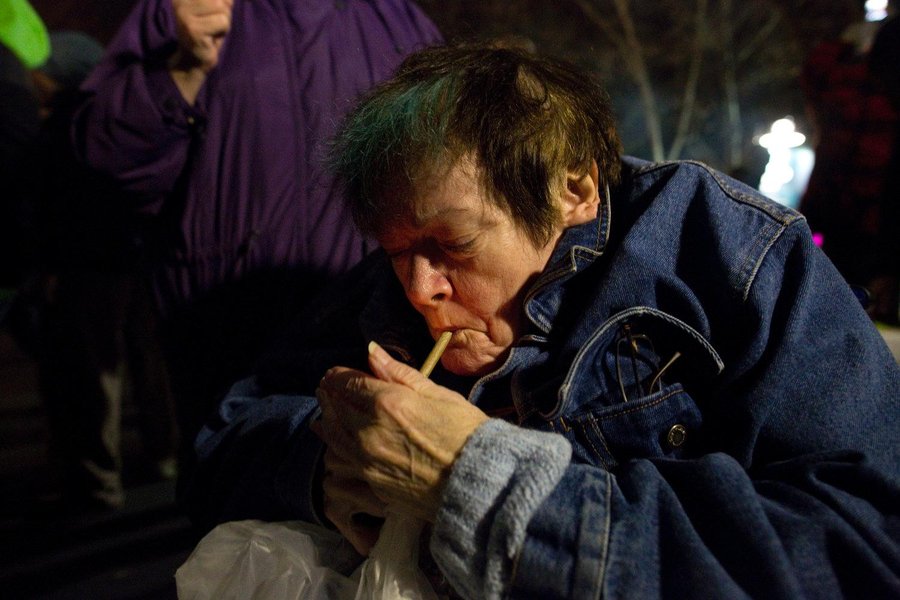 So the day came and went yesterday in Washington State. it was an exciting day for weedheads in the state, who realized cannabis freedom and could legally possess up to an ounce of cannabis as an adult over 21–years-old. it was a historic first step for our nation towards more rational cannabis laws.
People gathered at the iconic Space needle just before midnight to enjoy a celebratory open-air puff under the landmark. The moment was embraced by a small crowd of a couple of hundred of the faithful, and bowls of the kind were passed among some who have spent decades fighting for this cause. It was a great moment.
What did not happen was that the sky did not fall, society did not collapse, and people were not deranged by the freedom of the cannabis plant. The day came and went with little fanfare. One thing different was that no police officer wasted the citizens time, energy, and resources taking someone to jail for possession of weed. That is a huge positive.
Some in the reform community questioned the responsibility of activists and enthusiast lighting up in a public celebration; they called these celebrators "unsavvy" in their approach. Lighten up a little. As they worried so much about the perception of the "undecided voter" they missed that the Associated Press ran this piece explaining the moment:
SEATTLE — The crowds of happy people lighting joints under Seattle's Space Needle early Thursday morning with nary a police officer in sight bespoke the new reality: Marijuana is legal under Washington state law.

Hundreds gathered at Seattle Center for a New Year's Eve-style countdown to 12 a.m., when the legalization measure passed by voters last month took effect. When the clock struck, they cheered and sparked up in unison.

A few dozen people gathered on a sidewalk outside the north Seattle headquarters of the annual Hempfest celebration and did the same, offering joints to reporters and blowing smoke into television news cameras.

"I feel like a kid in a candy store!" shouted Hempfest volunteer Darby Hageman. "It's all becoming real now!"

Source: Associated Press
Yes. It sounds like a real bunch of derelicts.
The reality is that the press was very good, and chances are that the "spectacle" of public smoking did more to create awareness than it did to detract some undecided voter out there. I think many people who have not put much thought into the subject saw the people celebrating their freedom and said, "Good for them. Those are just normal folks. maybe weed is not so bad after all."
I think, as a community, we have a lot of soul searching to do about how this will all play out. The "counter-culture" of cannabis is now mainstream, and there are many elements swirling around the cannabis reform table these days. We must mature and grow from being criminals and outlaws into being normal, everyday weed smokers and business people. That does not mean we need to lose our identity, or what makes cannabis special. It does not mean we forget everything we loved about cannabis in an effort to conform. It just means we do not have to hide our love for weed, and that we will be able to register for a business license soon for our efforts.
As the first day came and went in Washington State, it was awesome to see pictures and hear stories of the day. It is a historic moment worthy of celebration. While the fight is far from over, the passing of adult use legalization in Colorado and Washington have put a dent in prohibition that will never likely be repaired. The house of cards is tumbling quickly, and not a moment too soon.
Try not to get too caught up in the little moments, and look to the big picture. Soon, none of us will have to worry about going to jail for weed. Thank goodness……