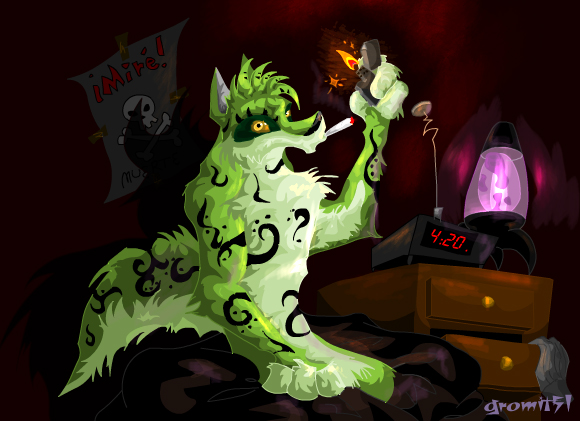 I have been here since nearly the beginning. I unfortunately know the story all too well. I have seen the California cannabis landscape evolve at every step and have been knee deep in politics and activism across the state for many years. Which gives me a unique perspective on the proposed regulatory bill making its way through the CA Legislature known as SB-1262.
I wrote a piece detailing my issues with SB 1262 entitled "You are all criminals. Welcome to the new California. SB 1262 must die." In this article I went over many points of major issue in the proposal that will make more criminals out of CA patients and providers, and create a liability for physicians that will ensure many less people qualify as patients. Since then most reform groups have pulled their support for this effort, but not Americans for Safe Access. They continue to cheer lead for the end of the CA cannabis community and the making criminals out of thousands of people. It is bizarre to say the least.
In May, Americans for Safe Access put out a piece encouraging its supporters to blindly follow this Bill that would make it more difficult to get their medicine and would likely make most of them out to be criminals. The article was entitled "Support SB 1262 in California." In this article they state the following:
ASA recognized the potential in SB 1262 early in the process. We worked with the Sen. Correa and other sponsors to significantly improve the bill, and ASA was the first in the medical cannabis field to endorse it. SB 1262 is a milestone in the medical cannabis debate in the state legislature. This is the first time that the California Police Chiefs Association and the League of California Cities have not opposed medical cannabis regulations. Having these two powerful lobby organizations standing beside patients and behind a regulatory bill is unprecedented. ASA regards this broad and influential coalition as a key strength of SB 1262, and we call on advocates and lawmakers to join us in supporting SB 1262.
NOTE: This endorsement has since been removed from their article. What remains is the following:
Contact your California State Senator and ask him or her to vote yes on SB 1262 this week. SB 1262 is a bill by Senator Lou Correa (D-Santa Ana) that would regulate commercial medical cannabis activity in the state. In its newly amended form, the bill places state regulatory control and licensing in the Department of Consumer Affairs (DCA) and sets common-sense standards for cultivation and distribution. ASA supports SB 1262 because our research and experience show that sensible regulations preserve safe and dignified access to medical cannabis for patients, while reducing crime and complaints in neighborhoods.
It is funny when cowards run from themselves, but the bottom line is that Americans for Safe Access is still supporting this effort as detailed in David Downs' article entitled "Do or Die for Mystery Pot Law." In this article Down's details how all other group's of notable mention have pulled their support, while ASA remains steadfast in their undying love for this debacle:
"It's a little unsettling given how important this is and how little time we have," said Don Duncan, California coordinator for the 30,000-strong advocacy group Americans for Safe Access.

But ASA is staying on-board with SB 1262, which is sponsored by state Senator Lou Correa, a Democrat from Southern California. The bill is scheduled to be taken up by the Assembly's Appropriations Committee in August, and has to be approved by the entire Assembly by the end of the August, or it's over for this legislative session.
Now to hear Don Duncan say it is unsettling because of how little time we have is simply disingenuous. Americans for Safe Access have worked fr years to block the work of Tom Ammiano's efforts to provide a regulatory framework that makes sense because they did not like the licensing agency, which was the Alcoholic Beverage Control," as this would erode their position of "medical only access." They understand like we all do that cannabis will be legal for adult use very soon and decided to retard that move by ensuring ABC could not regulate cannabis and easily make the transition to adult use.
Down's article goes on to state:
As of press time, the most recent version of the bill is still supported by the police chiefs, the league, and ASA. But California NORML, the Drug Policy Alliance (DPA), and Law Enforcement Against Prohibition oppose it unless it's amended.

The DPA argues that the current version of the bill would make things worse for Californians. For one, anybody with a past drug felony would be disqualified from getting an industry license. That provision would place additional burdens upon many Californians — particularly African-American and Latino residents — who've already paid their debt to society.

In addition, many of the industry's biggest and best actors wouldn't qualify for a license, for technical reasons, such as an outstanding federal case (Harborside Health Center in Oakland) or the lack of official city permission to grow (which is pretty much every urban farmer in California). The bill also provides statewide approval of controversial new city bans on medical pot dispensaries.

"The issues are extremely glaring, and, frankly, I'm not sure they can be resolved," said Amanda Reiman, DPA's California policy manager. "The police chiefs think medical marijuana is a sham and look at this as an opportunity to stifle the progression of medical marijuana policy. The rules are worse than what we have now and would completely disable the program."
It is good to see that at least some reform organizations have the courage to make statements that tell the truth.  Amanda is 100% right in stating, "The rules are worse than what we have now and would completely disable the program." Furthermore it would make criminals out of thousands of law abiding citizens, create mass confusion at the local level of government, and ensure less people were able to access their medicine. Why the fuck any organization who was supposedly on the side of patients and providers would support this debacle is beyond me, but then I have long suspected Americans for Safe Access was indeed the Wolves in Wook clothing.
For a little historical perspective on my position on Americans for Safe Access, just know at one time I was their biggest supporter.
In 2007, our company donated tens of thousands of dollars in merchandise and literature to the organization when they were in the midst of their rebranding. I worked closely with the organization, even housing and distributing their merchandise in our own company offices in Oakland. I traveled throughout the state on their behalf soliciting dispensaries for donations to support their mission. I still respect Steph Sherer and Don Duncan for what I learned about activism and organizing while we worked together. I also appreciate the work Americans for Safe Access did when we were raided by Federal agents in 2007, and I owe them a debt of gratitude for helping me organize a response to the charges and allegations that were made against me and my company during that most difficult time. Their timely and organized response likely resulted in my not going to prison, and I will always be grateful for that.
But 2007 was  long long time ago, and Americans for Safe Access was a much much different organization. Besides the powerhouse figureheads of the organization, Sherer and Duncan, there is little remaining of what was at that time. In those days ASA got the lion's share of their donations from medical cannabis providers like myself and many dispensaries throughout CA. They had just established their Washington D.C. office and were working to expand their political horizons to serve the folks who paid their bills. As they rebranded the organization and began to work towards doing more political lobbying and fundraising work over grassroots on the ground activism, they began to solicit money from more of the big name donors who were known to fund major projects in the cannabis reform movement. It was obvious they were shifting focus to encourage more large money donors, as it was difficult depending on dispensaries and medical providers who were under constant attack and being forced to shut their doors.
The initial shift was subtle, as a lot of the same names and faces were still in their roles with the organization. But over time their was an obvious sea change in who the organization was serving and what they wanted their image to look like.
Fast forward to late 2011, when I began to notice the most drastic of the change that I now clearly see as impeding cannabis freedom. When the Federal government announced their "crackdown" on the medical cannabis and began targeting high profile providers who donated to them regularly, the sky literally fell over there. Panic ensued and there was a call to circle the wagons to avoid losing everything. You could see it in Steph Sherer's eyes, as she was on the ground in California a lot working to organize one response or another to what they viewed as an assault on not only patients and providers, but also their revenue. Purse strings were pulled quick by every organization in the state, as no one knew if that day may be their last. DEA raids were happening, including the high profile raid of Oaksterdam University and their dispensary. Letters were being sent to the biggest names in the game, including Harborside, BPG, Vapor Room, and many more, forcing them to close their doors and/or fight Federal charges. The IRS began a systematic crackdown charging incredible tax rates based on decades old drug kingpin tax laws. It was a highly volatile time for sure.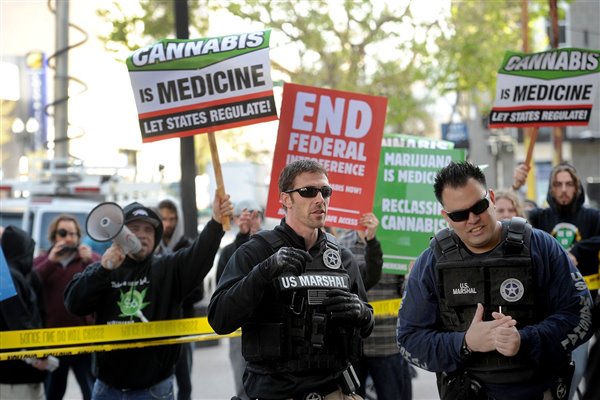 As the calendar of 2012 began to pass, there were several efforts to put an initiative on the CA ballot to legalize cannabis for adult use on the heels of a narrow loss in a non-Presidential election year by Proposition 19. Three campaigns were working to secure funding for language that would have made cannabis legal for adults over 21. Money was being thrown at campaigns in Colorado and Washington to do just that, and it was obvious CA would have had a chance at also making history if funding groups came to the table.
Enter Americans for Safe Access with United Food and Commercial Workers (UFCW) in tow stating that they had the funding to put a medical cannabis regulatory initiative on the ballot and intended to do so. The  California Medical Marijuana Regulation, Control and Taxation Act was filed by Don Duncan of ASA and Ron Lind of UFCW in January 2012 that would have created erroneous regulations for the industry and cemented UFCW's place at the table as the only union allowed for the industry. It would have drastically reduced who could afford to pay to play in the industry and would have made a nightmare web of bullshit that probably wouldn't have even passed if it did make the ballot. It literally LIMITED ACCESS across the state.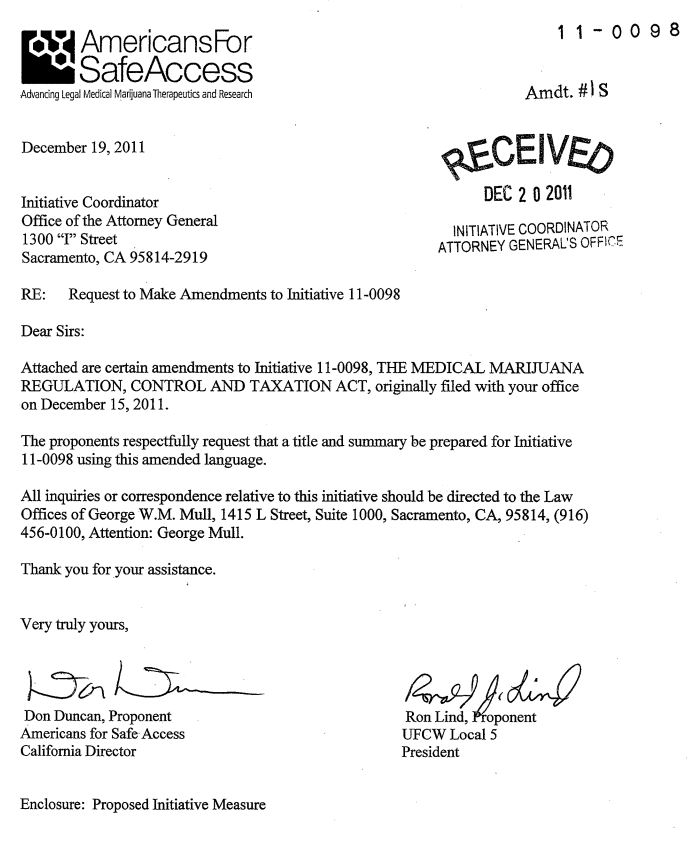 But I do not believe there ever was funding for the initiative and the entire thing was a smoke screen to run out the clock on the other efforts towards legalization for adult use.  For the price of a shitty website and a few lofty press releases, they created enough doubt in potential donors to definitely not back any of the adult use efforts, thus ensuring cannabis would only be medical in CA for the foreseeable political future. California has 1/10th of the population of the nation and by far produces the most cannabis. When a lot of the interests you serve make their money on the status quo, it is easy to see how this could influence organizational decision making.
Mysteriously during this time Don Duncan also gave up his controlling interest in his West Hollywood dispensary to a well-funded group fronted at one time by TV star Montel Williams and funded by people with deep deep pockets who had also bought the controlling interests to dispensaries in Sacramento and Berkeley, and were applying for a dispensary in Oakland for which Duncan sat on the Board and even took their required regulations test for them. So is it a coincidence that this happens and ASA begins serving the interests of the few more prominently? I think not. There is collusion happening behind these closed doors at a level any honest person simply cannot comprehend.
Here is communication from Abatin's attorney stating so: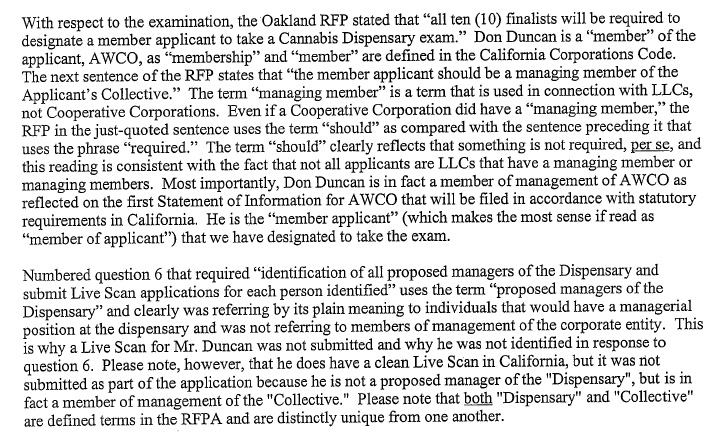 Don't believe me about their initiative efforts? That is fine…. Let's talk Los Angeles and Measure D. Here is what weed journalist David Downs said about Measure D the day after it passed:
Los Angeles voters chose to drastically reduce the number of storefronts selling medical marijuana yesterday, passing Measure D…. Measure D supporters – including the City Council, advocacy group Americans for Safe Access, and a dispensary union the UFCW Local 770 — celebrated the win for regulations in the biggest medical marijuana city on the planet.
So here we have ASA nd UFCW celebrating "drastically reducing" the number of places for people to get their cannabis. They put an effort on the ballot behind closed doors that was aimed at shutting down the majority of dispensaries besides a select few who were operating before an arbitrary and illegal deadline was placed by the LA City Council. These groups worked in conjunction with hostile lawmakers and the chosen few dispensing groups to put their competition out of business and again LIMIT ACCESS.
I wrote a piece about this seemingly bullshit move in 2013 called "More IS Better." In it I detail my opposition the the ASA/UFCW's coalition to LIMIT ACCESS in LA. I wrote:
The first is Measure D. This is the MOST restrictive and MOST expensive measure. It limits the number of collectives to an arbitrary 135 that were listed in 2007 on the City's illegal moratorium and Interim Control Ordinance (ICO) and raises the tax rate for weed by 20%.

It was crafted by the ultra-corrupt City Council who has recently voted to ban dispensaries altogether and was written by cannabis enemy LA City Attorney Carmen Trutanich. The LA Times has suggested that instead of opposing all three, that Measure D is the closest thing to accomplishing NO medical marijuana. Here is their quote on that:

It would be easy enough to urge a no vote on all three, and to call on the city to impose a full-scale ban instead. After all, The Times opposed Proposition 215 from the outset, partly because it was sloppily written and partly because it set up an inevitable conflict with the federal government, which continues to classify marijuana as illegal and dangerous….

Measure D will come the closest to accomplishing that goal, or at least will put us on the right road.

Most important, it would impose limits on the number of marijuana businesses in the city, allowing about 135 dispensaries to remain open — those that were operating and registered under city laws in 2007 and that sought to re-register in 2011.

Source: http://www.latimes.com/news/opinion/endorsements/la-ed-end-marijuana-measure-d-e-f-20130510,0,448078.story

So get that…the super conservative LA Times who thinks dispensaries should be outright BANNED, and the City Council, who also thinks dispensaries should be BANNED, agree that the closest thing to an outright ban they can get passed is Measure D, and they are supporting this effort to severely limit and cripple the local market.
This is and was a glaring reason to assume that the goals of expanding access for patients was no longer the focus of Americans for Safe Access, and instead a shift to focus on providing a competitive advantage for a select few who can compete is their new objective. What they did in LA was unnecessary and counter productive to cannabis freedom. Did I mention that the current version of CA SB 1262 mentions several times Measure D directly, ensuring it's ability to limit access? Yeah. It is like that.
But let's get back to where we are now with CA SB 1262.
Tomorrow ASA is organizing a lobbying day at the CA State Capitol. They are calling on medical cannabis supporters to come out and let lawmakers know how they feel about the proposed regulations. They have walked back their full-throated support for the bill, now even calling it "controversial." As noted earlier they are still publicly supporting the bill and encouraging lawmakers to do so.
Here is their statement on their Lobbying Day scheduled for tomorrow (Monday Aug. 4):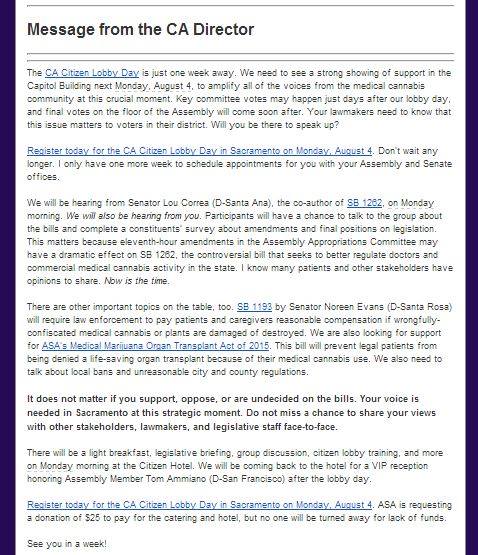 It is clear that they have gotten a lot of feedback, as they make sure to state "It does not matter if you support or oppose, or are undecided…." They are hedging their bets wherever possible, while continuing to support an effort that will literally shut most every aspect of the current cannabis system in CA down and turn it over to only a very few who can afford to play the game and meet the slim requirements of the bill.
They continue to call for their legion of blind supporters to make their voice heard, while literally selling us out to the interests of the few, the connected, and the opposition. It is an amazingly underhanded effort at the core, and one I can only relate to absolute treason. There is no reason any person who supports cannabis freedom should ever give a dime of their money, any resources, or energy to supporting. It is clear that the new name of the organization should be Americans for Limited Medical Only Access (ALMOA).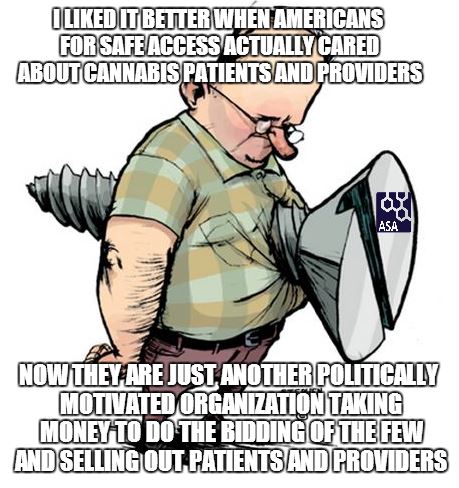 I strongly encourage anyone who cares about cannabis freedom to come out and voice their opposition to this crap. If you can make the ASA Citizen Lobby Day event super. If you cannot, contact your state legislators by phone and email immediately. Let's organize direct action responses to this Bill while we still have time. Things will move rapidly. It is up to us to ensure we do not have to live under a homogenized rich person's vision of what the industry should look like.
We must ensure any regulations being put forth take into consideration the current network of small batch producers and friendly patient services that exist everywhere in the state. 
We cannot let the only voice being heard is those who are in bed with the CA Police Chief's Association and the CA League of Cities, who have openly opposed any sensibility in the CA legal process year after year. ASA should be treated with the same disdain and opposition with these groups as long as they are supporting this effort to LIMIT ACCESS and MAKE CRIMINALS out of thousands of people for doing what they do this very minute. The time to act is NOW, or do not be surprised when this piece of shit is your reality in a few days.
I hate to say it, but our biggest enemies these days are within. The people we need to worry about are right here, pretending to be your friend while selling you down the fucking river for thirty lousy pieces of silver. I just do not get it. But regardless, BEWARE OF THE WOLVES IN WOOK'S CLOTHING. They are everywhere.